Department of Evolutionary Zoology and Human Biology
University of Debrecen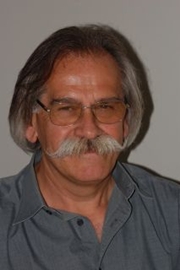 Dr. István András Rácz
Candidate of Biological Science (PhD)
associate professor emeritus
Contact details:
H-4032 Hungary, Debrecen, Egyetem tér 1. POB: 3
phone: +36-52512900/62351
e-mail: racz.istvan@science.unideb.hu
Research interests:
The evolution of ortopteroid insects and his taxonomy. The Orthoptera fauna of Pannon Region (Carpathian Basin): The contacts of plant communities and orthopterous communities; the sturcture of vegetation, than the factor defining the incidence of the orthopterous ones; the mapping of single races of the orthopterous species in pannonian and palearctic biogeographical regions; the bioindication of the orthopterous insects; the classification system of the continental habitats the incidence of the orthopterous insects and biothe basis of his indication value; the orthopterous insects of Central Europe and his zoogeography.
The analysis of the acoustic signals of the orthopterous ones. The monitoring of the orthopterous insects and 'Natura 2000' species; the national co-ordination of monitoring of orthopterous races.
Selected publications: