Department of Evolutionary Zoology and Human Biology
University of Debrecen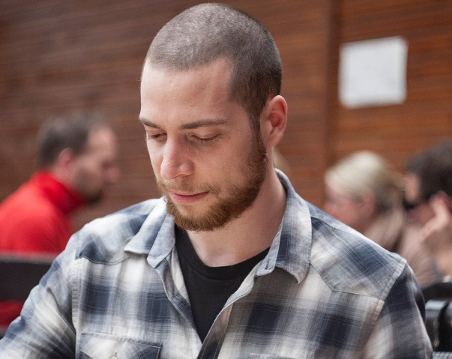 Zoltán Rádai
MSc (biology)
PhD student
Contact details:
Behavioural Ecology Research Group
Dept. of Evolutionary Zoology and Human Biology
University of Debrecen, lab 1.010
Egyetem tér 1., Debrecen, Hungary

E-mail: zozi.web@gmail.com
Research interests:
Life history evolution, behavioural ecology, physiological costs of alternative life history strategies.
Selected publications:
Rádai, Z., Németh, Z., Barta, Z. (2018). Sex-dependent immune response in a semelparous spider. The Science of Nature, 150:39
Rádai, Z., Kiss, B., & Barta, Z. (2017). Pace of life and behaviour: rapid development is linked with increased activity and voracity in the wolf spider Pardosa agrestis. Animal Behaviour, 126, 145-151.
Rádai, Z., Kiss, B., & Samu, F. (2017). Effect of weather conditions on cohort splitting in a wolf spider species. The Journal of Arachnology, 45(3), 444-447.